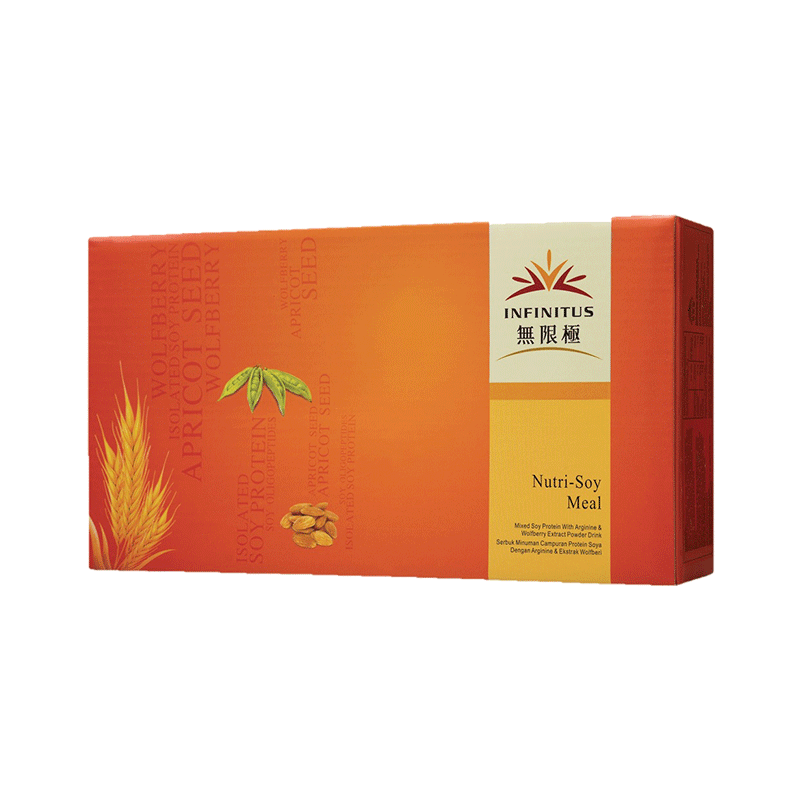 Nutri-Soy Meal
---
Protein deficiency causes the loss of muscle mass, weak immune system and memory; in serious cases lead to edema. Nutri-Soy Meal aims to solve the problem of protein imbalance in the body that caused by poor protein consumption and dietary imbalance by replenishing high quality protein and amino acids to recuperate the body's liver and kidney functions.
With each body having different rate in absorption and utilization of proteins, soy oligopeptides and amino acids, Nutri-Soy Meal's formula of gradual absorption helps to overcome this problem. Added with goji berry and royal jelly, it also helps to nourish the liver and kidney, while enhancing the metabolism for better protein absorption and utilization.
---
Size: 20g x 30 sachets
---
Key Ingredients :
Soybean, Wolfberry, Royal Jelly
---
Directions for Use:
Preparation: Mix 1 sachet into a cup of water (200ml,60°C), stir well and drink. Can be mix with flakes, soup or milk.