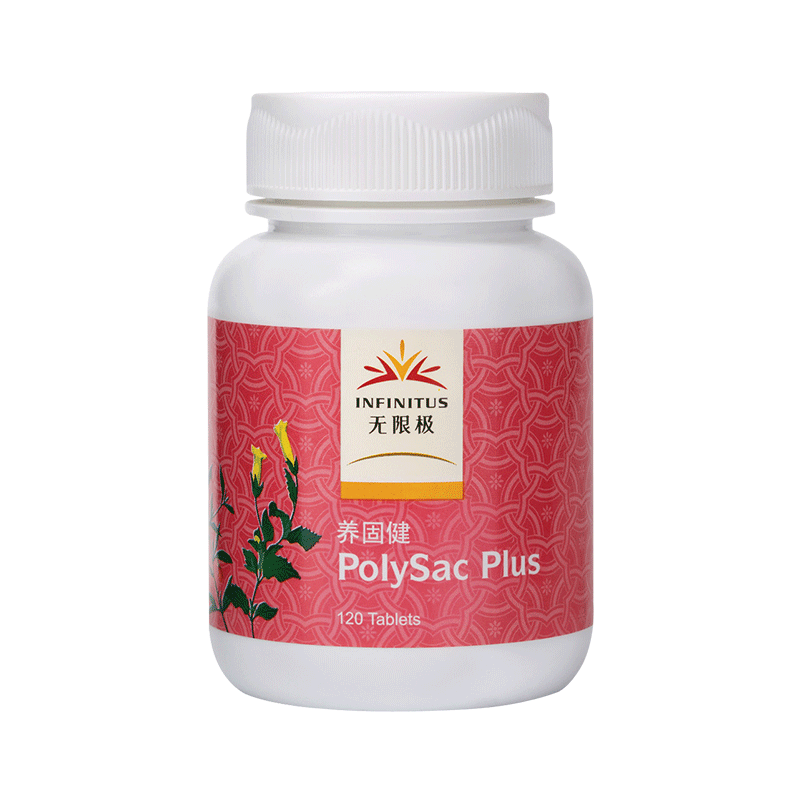 PolySac Plus
---
For centuries, the Chinese people have used the principles of Traditional Chinese Medicine (TCM) to strengthen their body and maintain a state of good health.
The core active ingredients of PolySac Plus are the "compound polysaccharides", which derived from such Chinese herbs as Radix codonopsis pilosula, Lentinus edodes, Poria cocos, Tremella fuciformis, Flammulina velutipes, Wolfberry and Hericium erinaceus. The "compound polysaccharides" are formulated at optimum proportions, extracted and concentrated by using advanced modern technology.
PolySac Plus is formulated to strengthen our body and enhance health.
---
Size: 120 tablets
Product Registration No.: MAL09032050TC; KKLIU 1709/2020
---
Key Ingredients:
Codonopsis, Hericium erinaceus, Lentinus edodes, Tremella fuciformis, Flammulina velutipes, Wolfberry, Poria
---
Directions for Use:
Take 3-4 tablets, twice daily. Preferably half an hour before meal.
---
IMPORTANT REMINDER:
THIS IS A TRADITIONAL PRODUCT ADVERTISEMENT.